We manufacture all types of stairs excluding the Balustrades.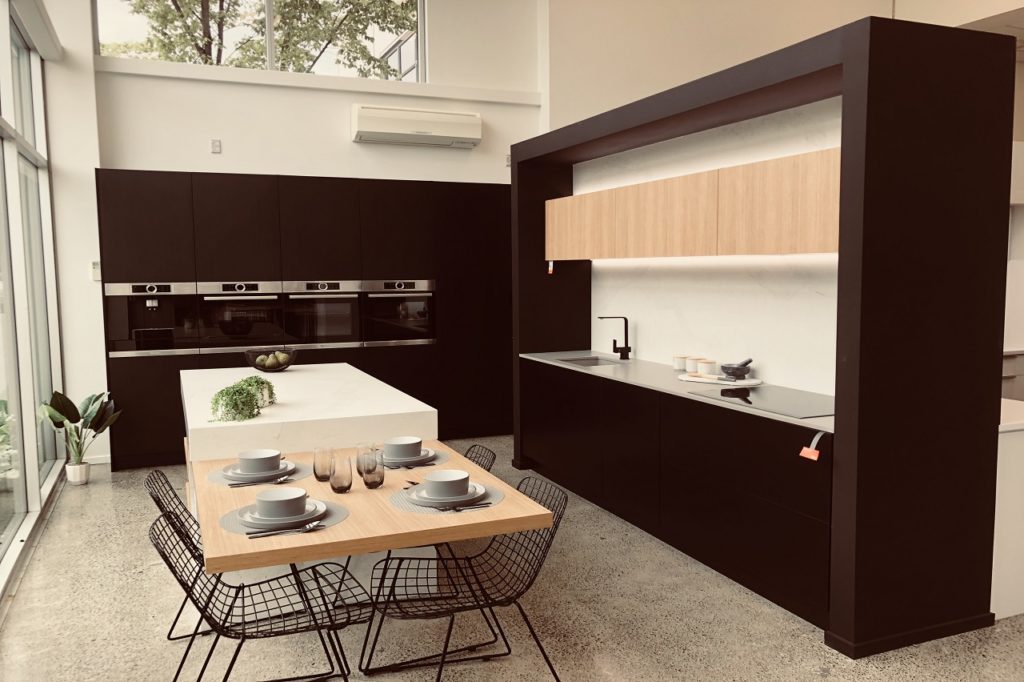 We are just finishing off our brand new showroom offering a wide range of ideas for any budget!
Hagley Kitchens manufactures standard wardrobe components which fit perfectly into most new houses. We can also design and make a customised wardrobe especially to suit your needs.
Hagley Kitchens can custom-design, build and install your laundry as well as your kitchen. We can even match it in style to your new kitchen.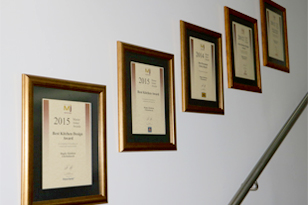 All Hagley Kitchens' projects feature careful attention to detail and top quality fixtures and finishes. The team designs in close partnership with clients, transforming concepts into award-winning reality. The team regularly receives national and regional awards and proudly lists its most recent wins here.  The aim of the Awards is to promote excellence in Joinery design, Functionality and craftsmanship and to showcase the finest work from the industry. These are the largest industry awards of their kind in New Zealand.
These awards are a testament to our team for producing quality Joinery.
| | | |
| --- | --- | --- |
| • 2017 Master Joiners Awards | – | "Best Kitchen Design NZ Award" |
| • 2015 Master Joiners Awards | – | "Best Kitchen NZ Award" |
| • 2012 Master Joiners Awards | – | "Best Kitchen NZ Award" |
| • 2012 Master Joiners Awards | – | "Best Canterbury Region Award" |
| • 2010 House of the year | – | "Heart Of The Home Kitchen Award" |
We have a very experienced team of installers that are well trained and will treat you with respect.
Kitchens are made in Hagley Kitchens' Christchurch factory from high-quality construction materials. We favour eco-friendly materials when we can get them, and use long-lasting materials and proven brands. We prefer to source materials from local suppliers. Our factory employs skilled staff, covering all processes, and we are proud of the company's exceptionally low staff turnover. As a guide, the time frame starts after everything has been finalised and usually takes about six to eight weeks depending on the products involved.
Any one of Hagley Kitchens' four in house designers would be delighted to meet with you and talk over your needs. We provide a complete design service and supply 3D drawings of your kitchen, laundry or wardrobe so you get a feel for it before we begin manufacture. Every kitchen is custom-designed to fit the individual customer's needs.
In order to get the most out of your design consultation it's good to come prepared, We ask that you bring a floor plan as well as appliance information (makes and models) if you have selected these. In general we allow one hour for a consultation, during this time we will discuss any requirements and preferences you have for your kitchen as well as look at options for materials, colours and hardware. After the initial consultation we will be able to provide you with your first kitchen design concept (this process can take approximately two weeks). We will then work closely with you to make any necessary alterations until you are completely happy with the design.